One of the great things about social media is the many writing communities that have formed. Through Twitter, many established authors have selflessly taken time to help aspiring writers find agents and editors. Contests such as #PitchWars, run by Brenda Drake, and #PitchtoPub, run by Samantha Fountain, pair writers with a mentor, who help shape their manuscript before showcasing to agents. #Pitchmadness, Brenda's other contest, showcases 35 word pitches and the first 250 words of manuscripts for agents. There are many more contests throughout the year. Here is a list if you're interested. It updates every few months with the dates.
Does this not sound fantastic? You get your work in front of agents, away from the slush pile. But the title of this post is Pros and Cons. I'm not saying contests are not great–I just entered this year's #Pitchmadness–but like everything, they have their ups and downs.
Let me start with the Cons. That way we can end on a happy note.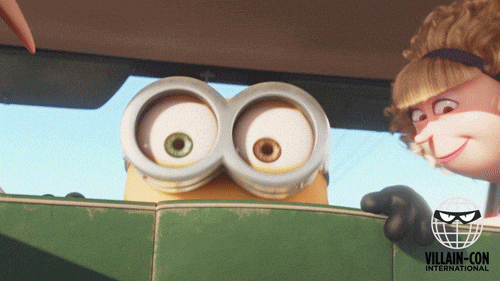 Cons:
Very Popular-#PitchMadness had 1340 entries! There are only 60 spots. That's a 4% chance on getting in!!
With limited spots, Mentors have to be very selective. Your manuscript may not be chosen, but that does not mean it is not agent ready.
Even if you do get in, the agents participating may not be the right agents for your manuscript. I received only one request from the one contest I've made it into.
It can be heartbreaking. Querying is tough already. Seeing friends you made get a spot in the contest but not getting one yourself can make you doubt yourself. (DON'T!)
So why do thousands of writers participate in these contests?
Pros:
Even if you don't get in, you make friends! I've met my critique partners, mentors, and other wonderful people doing contests.
The mentors offer so many fabulous tips. Your writing can grow by reading their blogs and tweets.
If you do get chosen, the mentors help shape and tinker your manuscript.
Your manuscript will stand out of the slush pile to agents.
Connections. The writing community is all about the connections you make, so when you inevitably start promoting your book, you have the support behind you.
The mentors. I already mentioned how they give writers tips and help shape the manuscripts they pick, but they do so much more than that. They remember you and befriend you. I thought a mentor for #PitchWars would be perfect for my manuscript, and she requested pages (!!!) but she ended up passing. However, we still talk. During #DVPit, she saw I had a lot of requests and messaged me. For her to take the time to notice something like that gave me a confidence boost.
So, do the Pros outweigh the Cons? It's up to you. However, I believe it can't hurt to try. If you don't take risks, you'll never be able to get your work into the world. Yes it stings when you get a rejection, but you have to keep plugging away. And remember, even if you don't get into a contest, it doesn't mean your manuscript is not query ready. I recently had three requests via cold query. That way works, too! So don't doubt yourself and get out there!
Have you done pitch contests? What results have you seen? Are you thinking of trying? Share in the comments!
Related posts:
The Perfect Pitch by Dana Neunighoff
The Truth About Twitter Contests by Kristine Carlson Asselin
Agents: Another Way In by Joyce Audy Zarins