Like every industry, the publishing industry has a set of rules. Rules which both publishers and agents expect authors to follow. Many amazingly written manuscripts get pushed aside simply because the author didn't follow a cardinal rule.
So, what are these rules and where can you find them? Does the publishing industry have a giant book which lays out in complete detail the guidelines for submitting manuscripts?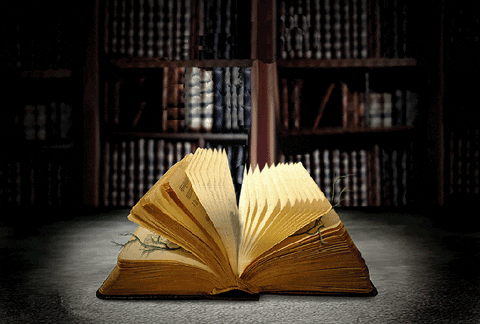 Yes, there are a few different books out there. There is Writers Market 2017: The Most Trusted Guide to Getting Published. Writer's Digest also has a few different books and articles on getting published. But, publishing is a changing industry. Do you remember when Dystopians were all the rage in YA? Unless you plan to buy a new Writers Market book each year, there are a lot of other resources you can use to learn what exactly agent and publishers search for in your genre.
Read in your Genre
Stephen King said "If you don't have the time to read, you don't have the time or tools to write." So spend some time reading recently published books in your genre. While classics may be great, they don't paint a good example of what the publishing industry is looking for now. Here are some suggestions:
YA Fantasy: An Ember in the Ashes, Throne of Glass, Six of Crows, The Valiant, Flame in the Mist, Truthwitch
YA Contemporary: Simon vs The Homo Sapiens Agenda, The Hate U Give, When Dimple met Rishi, One of Us is Lying, I'll Give you the Sun
2. Follow Agents and Editors on Twitter
I live by Twitter, I really do. Most of the writing community has found a home on twitter. Agents and Editors are very active, talking about what they wish to see, horror stories from their slush pile, and so much more. Some agents even have Q&A sessions.
3. #querytip and #pubtip
Agents and editors also tweet publishing and query tips on twitter.
4. #Pitchwars Mentors
#Pitchwars is an online writing contest where mentors help aspiring authors shape their work. Prior to the submission date in August, the mentors are very active on twitter, giving advice.
5. #AskTBA
The Bent Agency periodically does a segment called #askTBA on twitter. The agents answer questions aspiring authors have. It is actually how #1 New York Times Best Selling Author, Angie Thomas found her agent.
6. Blogs
Like this post, there are many blogs written by industry professionals on the rules for submissions. If you have a certain question, say word count, or whether you should have a prologue, there are full posts on these subjects.
There are many more resources than the six listed here. Hopefully, these will get you started on your research. If you're overwhelmed and don't know where to start, I suggest looking at your specific genre and search for what publishers do and don't like.
Good luck on your journey!
Are there any questions about the writing industry you had to search? Do you find yourself overwhelmed with the specific rules?