The annual spring conference for NESCBWI is coming this weekend! That means a weekend full of workshops and keynote speakers, of being critiqued by agents and editors and meeting fellow writers. It's a draining weekend, but it's completely worth it.
So, how do you get the most out of the NESCBWI (I hate typing out that acronym so that's the last time you'll see it) conference? This is my fifth year attending and I still don't have all the answers, but these are a few things I've picked up that will help our newer attendees.
Bring a thermos
I'm not a big caffeine person, but even I crave coffee during this weekend. Unfortunately, there aren't many good coffee places close by and the coffee they offer at breakfast will be gone an hour later. So, stock up in the morning. They also offer tea. You'll need all the extra energy you can get.
Familiarize yourself with the layout
The conference takes place across many different function rooms and it can be easy to get turned around, even with the map they provide you. Take a walk around the area before the day begins. That way, you don't feel totally overwhelmed.
Stake out the bookshop early
This is why I love volunteering to set up the bookshop, you get a chance to look at all the books they have to offer. However, what they brought is all they have. So, if everyone wants a copy of the same book, then there's a chance it'll be gone quickly.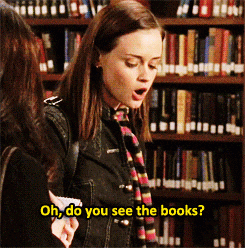 Don't be hesitant to say hi
It can be intimidating going to a conference and not knowing many people, or any people at all. Everyone present is a writer or illustrator, which means they all share a similar interest. Introduce yourself to others. Bringing business cards is always handy. But if you don't have any, that's fine, others will probably give you theirs. And remember, most of them are just as nervous as you are.
Participate in everything you can
Even if you didn't get a chance to have your work critiqued, there are plenty of opportunities to share. The evenings are full of activities such as the open mic and the pitch party. Use those opportunities to the best of your advantage. You may also meet new writing friends.
Don't pitch agents/editors in the bathroom
You'd think this one would be self explanatory, but I've heard too many stories where this happens. And yes, in the bathroom, along with lots of other places. They are at the conference to help you, but in the appropriate way. If you didn't manage to get a critique slot, don't worry. All agents and editors accept materials from conference attendees.
This is your time
It's a long weekend (hence the necessity for a thermos.) Take care of yourself. I usually find myself hitting a slump by lunch on Sunday. Don't feel that you have to attend every workshop or every speaker. If you're having a hard time staying focused or just need a break, there are plenty of quiet spaces to utilize. A lot of times I feel inspired while I'm there, and I want to get a chance to work on some of my writing, so I'll take that time.
Volunteer
It may be too late for this year (you'd have to check,) but volunteering helps you get connected with other participants and faculty. It's also a lot of fun, and volunteers get to have a volunteer dinner on Saturday night.
Be prepared
Here's a list of items you should have with you during the weekend:
A phone charger—especially if you like to tweet about what's going on

A pencil/pen and a notebook—many of the workshops include activities—or a computer if you'd rather work that way

Copies of your work in progress (first chapter for MG and YA)—you never know when you might get a chance to be critiqued or workshop your own writing

A thermos (did I say that already?)

A bag to carry all of this

An empty folder for handouts and business cards

A business card—if you don't have one, don't worry

A smile (okay, that was cheesy)
Share your experience
Post about the conference on social media. This will help get the word out and support the amazing authors/agents/editors who run the workshops and the faculty who put this all together.
Hope to see you there! And if you haven't registered, there are still spots open!
Are you going to the conference? Any advice?