We Need Diverse Books. Four simple words. This movement is not a trend or a fad, but a way of life. Diversity is all around us and as writers we have a responsibility to share that. However, it is not as simple as saying that your main character belongs to a marginalized group, especially if you, the writer, do not share that background. Writers from non-marginalized groups, like me, do not have the same experience as writers from marginalized groups.
There has been a lot of talk over social media platforms on whether non-marginalized writers should write marginalized characters. Many believe that writers from non-marginalized groups should not write characters who are from marginalized groups. Some call this "censorship," but it's not. Marginalized writers need their voices heard. When stories by non-marginalized writers are published with main characters who are from marginalized groups, then the writers from those group don't get that chance.
According to Publishers Weekly, 78% of the Publishing Industry is non-marginalized. Unfortunately, while the publishing industry as a whole says it wants to promote diversity, this demographic leads to a disconnect. Editors feel the need to connect with a story in order to publish and promote it. Many editors feel they do not connect with diverse stories that describe such a different experience from their own.
So, how do non-marginalized writers—who have the best intentions—join in without causing more harm than help?
Support Diverse Books.
This is so important. To change the industry, we have to support the voices of writers from diverse groups. Publishing is a business. Create demand for diverse books. Read them. Ask for them. Buy them. Review and recommend them. If you are looking for diverse books, Dahlia Adler and Malinda Lo both have lists. The site We Need Diverse Books has a whole long list of lists. You can also go onto Twitter and search the hashtag #buydiversebooks.
Educate Yourself
People don't have the obligation to educate you, so it's up to you to do some digging. Many writers are speaking up about diverse books. L.L McKinney and Justina Ireland are both great advocates to follow.
Ask Yourself if You are the Right Person to Tell This Story
No, seriously. If you are a non-marginalized writer, you probably wouldn't be the best person to write an issue book based on Black Lives Matter. It's not that you don't care about the issue. But, you aren't experiencing it firsthand. Yours isn't the voice to tell that story as if you understand it.
Sensitivity Readers
If you do decide to go on with a diverse book, one of the biggest things you will need is a sensitivity reader. This is probably the most important thing. You can have dozens of critique partners and beta readers, but if they are not from the culture, then they probably won't be able to tell you if you've misinterpreted or misrepresented something.
Sensitivity readers from that culture or background you are portraying can give you real, inside information. This can be a painful and long process. You have to be open to their criticism and realize it's not that they don't want you to write that particular book, they want it to be the best it can be so that others aren't offended. Think about your readers. Think about all the readers you're going to have and who could possibly be hurt by your story, if you get it wrong. You have a responsibility to tell this story right. Prioritize their feelings.
I hired a sensitivity reader for my most recent manuscript. Though I'm working in a fantasy world, my main character's culture has some basis in Polynesian and Hawaiian cultures. I'm nervous that it may not work. But I can't make my character any other culture. It wouldn't work with the story.
Be Prepared to Kill Your Darlings
Editing is all about killing your darlings, but in this case, you have to be open to harsh criticism from your sensitivity readers. Revision for sensitivity could require you hacking out chunks and reworking your characters, or it could include you shelving this book.
This is tough. But if feedback comes and your sensitivity reader says that the book isn't working, then you must have a serious talk with yourself. Are you willing to let this book go? I'm not going to lie. This is what I've been worrying about lately. My critique partners tell me I'm overthinking it, and they're both writers from marginalized groups, so they have experience with this. Still, I don't want to repeat J.K. Rowling's mistake with #MagicinNorthAmerica.
So, I research, I follow people, and I send my works-in-progress to appropriate readers. I hope that this will be enough. I hope that I'm making a valuable contribution to the diverse books movement. I hope that others will love my manuscript like I do, because I didn't write it just to be diverse. I didn't even think about the issue of diversity when I first imagined my characters. I just knew that there would be two vastly different cultures in it because that's the way the world is.
The diversity movement is a way of life. I will say it again and again. We all have an obligation to better the publishing industry by promoting diverse books and allow own voices writers to be heard.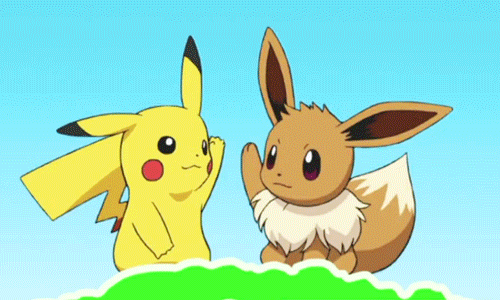 What are your thoughts and experiences in writing diverse characters? Do you have advice to share? A great diverse book to recommend? Share your thoughts in the comments.
Related Posts on this site:
The Complexities of Diversity by Almitra Clay
Vicarious Contact by Dianna SanchezNaturalized Diversity by Joyce Audy Zarins
Diversity Part 2–to Make a Difference by Joyce Audy Zarins