Rejection is a common occurrence in the writing world. It comes at all stages of the game. Sometimes those rejections can weigh you down to the point where you don't think you can continue. Every time you open a document all you can think about are those polite but soul-crushing emails.
My last manuscript had 20 full requests out of about 80 queries. So, that's 20 times I got my hopes up that an agent would want to sign me. It is also 20 times I received the "thanks, but I'm passing" email. The other day I received such an email while I was surrounded by my family. Right after dinner, my grandfather pointed out a Teddy Roosevelt quote on the wall that said, "It's hard to fail, but it's worse never to have tried to succeed."
So, I try. Only, it's not that easy. In order to not let the rejections get to me, I have to set aside my fear. I have to forget about everything else pressing in on me and work. But if you're like me, your brain never forgets those little doubts. So, I came up with a way to get myself back into writing without those fears.
Write down everything that rejected manuscript has taught you about writing.
Write down everything you love about that rejected manuscript.
Write down everything needed fixing in that rejected manuscript.
Fix the issues.
Send it out to more agents.
As you wait, turn to your next idea.
Write down everything you love about your next idea.
Write.
Don't pause at every word.
Don't hem and haw over your first draft.
Just write.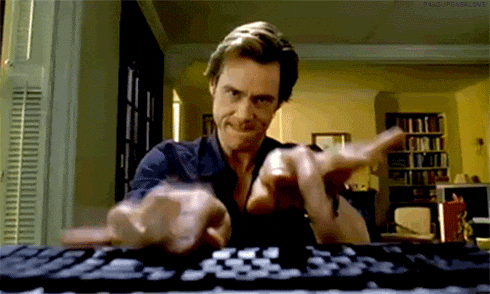 When we truly immerse ourselves in our work, our creative barriers break. So, let yourself forget your fears and remember why you want to write in the first place.
Do you have fears? How do you combat them?